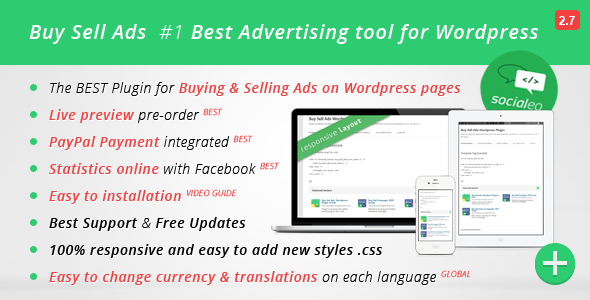 Live PreviewScreenshots
Share
Facebook
Google Plus
Twitter
Pinterest
Buy Sell Ads, Modern WordPress Ad Plugin
BSA is a professional and modern plugin to handle advertising on your Wordpress page.
Your users will be able to
buy advertising
on your site in a really
quick
and
easy
way. Use the
Modern
template and
increase sales on your website up to 250%
!
Lastest version
* v2.7
- added new sub-menu in admin panel (add new ad - module)
- added module to admin panel (edit ad in admin panel)
- added option to change the images in adverts
- added option to increase time display for adverts


View hidden content is available for registered users!
Стоимость - 28$
FREE download for ForumManager