Introducing...Income Jacker!
After months of coding, I created Income Jacker. The ONLY software online that automates the entire video ranking process.
From picking what product to promote, to analyzing the competition, to actually ranking the video fast without any headaches, Income Jacker helps you with every step in the process.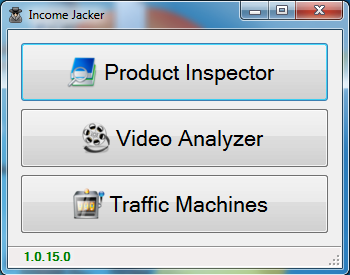 Instead of having you struggle with ranking videos like I did, I've fast-tracked everything for you. Income Jacker will help you
double your website traffic
by helping you rank your videos quicker and easier than ever before.
Here is how Income Jacker will help you:
Drastically improve the amount of sales you currently generate online!
Increase the traffic on your site just by you uploading easy-to-make "ghetto" videos online!
Rapidly grow your list with targeted, passionate subscribers who actually give a damn about what you have to say!
Wipe out your competition in one foul swoop and start ranking your videos lightning-fast!
The results speak for itself...



View hidden content is available for registered users!
Стоимость - 37$
FREE download for ForumManager